P.O. Box 154         Blue Jay,  CA.           92317
O# (949) 208 – 2979      or      (909) 689 – 6286
Talk live if you have any questions (9am – 5pm – Pacific Time)
E-MAIL:  mboardway@mba-architectural.com
URL:  www.mba-architectural.com
Skype  Handle:  MICHAELBOARDWAY – MBA
 =====
==============
=====
Commercial, Residential, Industrial, Institutional, Hospitality,
Churchs, Spiritural Centers, Theme parks, …
Architectural Exam & Professional Services
Seminars, Workshops, Tele-Seminars, Tutoring, 
Materials,  Consultation, etc.
Architectural Energy Assessments
Walk through assessments & recommendations for a savings for up to a
1,000,000.00 or more  per year (Theme Parks, School Campus, Large Corporations) (Professor Boardway help put together the California Energy Commission in 1978)
(Removing the Physical & Mental Blocks;  Exams, Profession, Life …):
=========
==============
==========
NEW ENERGIES IN ARCHITECTURE 
VIBRATIONAL GREEN ARCHITECTURE (For the Young & Older) 
FEATURING MBA ARCHITECTURAL ON VOICE AMERICA – TALK RADIO
STARTING APRIL 9TH,  2014  –  2PM  (PST)
You can go to the archives and plug in saturn3lightflyers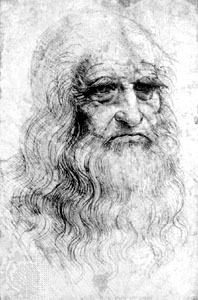 Headquartered in Southern California, MBA Architectural is an internationally recognized, innovative firm specializing in offering Architectural Services, Seminars, Tele-Classes(Live & Recorded), Tutoring, Coaching, Expert Witnessing, Materials, Monthly Meet-ups,  …..  Professor Michael P. Boardway has also coined the phrase "VIBRATIONAL – GREEN ARCHITECTURE", which means that the building occupants will increase their vibration and frequency to a higher level of evolution with (Colors, Light, Sound, Smells, Specific Materials, Crystals, Oils,  etc.), throughout the building. Why should only the building be efficient why shouldn't the occupants benefit as well? Let's look at the whole picture. For more info.  See;  
Also "Green" means efficient design with least dependability on other sources for energy use. Also, MBA does Architectural Seminars for the ARE-NCARB Exam, California Supplemental Exam (CSE),  also In-House Professional Seminars for the Practicing Professionals (offered at the Company or Organization /AIA, location). MBA has received numerous positive testimonials regarding past services, see link;
Michael P. Boardway – Biography
Architect – President – Professor
Michael P. Boardway is a licensed Architect and Credentialed Professor.  He is President of his Architectural Company with two divisions;  "MBA Architectural" which offers Architectural Services on all project types as well as phases. The second division is "MBA Educational Horizons", offering Education for the Profession of Architecture, Development, Construction, ….in the form of Seminars, Workshops, Tutoring, Tele-Classes, Consultation, Expert Witnessing, offered throughout the United States and the world.  He has been practicing Architecture and has offered preparatory courses for over 30 years, to candidates in the process of taking the ARE-NCARB Exam and CSE Exam as well as Professional Courses for those Practicing Architecture. Professor Boardway has taught at various colleges and the University of California, Irvine.  He has also taught "In-Training Programs"  (ARE /CSE & Professional Subjects),  for Architectural Companies and various AIA offices throughout the United States.  Michael's extensive experience as the Principal of his Firm  and  a teacher truly shows in his passion for Practicing and Teaching.  He has two degrees in Architecture that he received from Rio Hondo College (Whittier CA.) and California Polytechnic University (Pomona, CA.).  Additionally, Michael is the only individual in the world that offers seminars, workshops, tutoring, coaching, tele-classes, materials,  on "ALL"  ARE-NCARB  and CSE Exam sections as well as the profession. Professor Boardway was born in Southern California and has traveled the world and has experienced various cultures, which is beneficial in communicating with candidates and professionals that are not from this country.  Professor Boardway also offers skype/facetime/phone Tutoring throughout the United States and around the world on the Architectural Exams as well as the Profession.  Presently he provides ten individual Professional Seminars for those who are practicing in the Architectural Profession. 
Our firm has the credentials and experience to help you get where you want to go. Michael P. Boardway, Architect – President – Professor  –  Chairman and Founder, Michael P. Boardway, is a Licensed Architect with 35 years of Architectural experience and 30 years of speaking ability and is a highly respected speaker. He holds two advanced degrees in Architecture and is a registered Professor in Architecture and related disciplines.
GOALS & OBJECTIVES OF THE FIRM  
Our goal and philosophy are to be the best in offering the benefit of our experience and capabilities by creating and generating the best quality product for the client or seminar/tutor/coaching attendees. MBA's Architectural experience is in Residential – Single Family and Multi-Family, Commercial, Industrial, Institutional,  Hospitality, Church, Spiritual Centers & Theme Parks. MBA's lecture experience is in all fields related to the ARE-NCARB Exam, California Supplemental Exam as well as Professional Subjects. MBA has two divisions: 
1.  "Michael Boardway & Associates" (MBA Architectural) – Architectural Services
2.  "MBA Educational Horizons" – Seminars, Tele-Seminars (Live & Pre-recorded), Workshops,
Tutors, Coaching,  Materials, Consultation, etc. For Seminar & Workshop info.,
please click (copy & paste) on links below;