P.O. Box 154         Blue Jay,  CA.           92317
O# (949) 208 – 2979      or      (909) 689 – 6286
Talk live if you have any questions (9am – 5pm – Pacific Time)
E-MAIL:  mboardway@mba-architectural.com
URL:  www.mba-architectural.com
Skype  Handle:  MICHAELBOARDWAY – MBA
Theme Parks,  Spiritual Centers,  Churches, …



Architectural Exams & Professional Services


Seminars, Workshops, Tele-Seminars(Live & Pre-Recorded), Tutoring, Coaching
Materials,  Consultation, ….
Architectural Energy Assessments
Walk through assessments & recommendations for a savings for up to a
1,000,000.00 or more  per year (Theme Parks, School Campus, Large Corporations)
(Professor Boardway help put together the California Energy Commission in 1978)
(Removing the Physical & Mental Blocks;  Exams, Profession, …)
(Can be adjusted in any way by Organization/AIA with MBA)
ARE / CSE  Seminars and or Professional Seminars
Minimum of 5 subjects if outside So. Calif (San Diego to Los Angeles)

       PROPOSAL – CONTRACT 
(On-Location Training)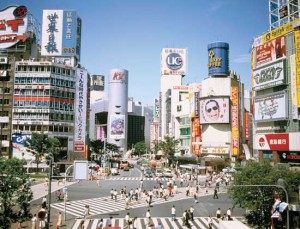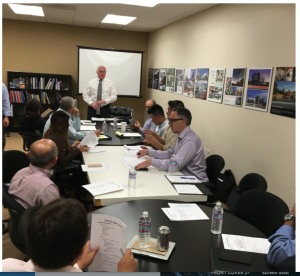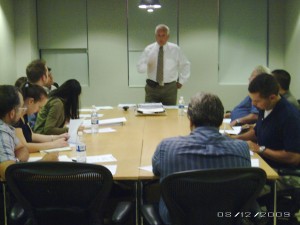 ORGANIZATION  /  AIA
SEMINARS for;  "ARE & CSE EXAMS & PROFESSIONAL SUBJECTS"
Subject:    Organization / AIA Proposal-Contract for Seminars
Dear Sir/Madam;
MBA Educational Horizons has been doing Seminars for the; ARE-NCARB  & CSE  Exams as well as Professional Subjects,  for over 25 years throughout the United States privately & in conjunction with various Companies / Organizations & AIA Offices. Additional information can be found on this web site.
Please refer to below but not limited to; for policies, and a fee schedule with requirements for offering any and all seminars.
1.    Seminar Time frames = 2  –  3 hrs/ea. (Minimum of 5 seminars must be ordered if out of the So. Calif area. – LA to Temecula to Palm Springs  – triangle  area)
2.    MBA's compensation for ARE / CSE Exam or Professional Seminars are as follows;
          $250/ea  1 Sem;       $200/ea  2 – 4 sems;       $150/ea   5+ sems.
3.    All compensation(Registration & Expenses),  must be submitted by the Organization/AIA  45 days prior to seminar date or earlier or tentative dates will be released.  (Note:  Payment is made by Organization / AIA, not by Attendees.)
4.    No Charge for MBA Booklet of Notes for Each subject if available.  Booklet links will be sent to the Organization / AIA for all sessions registered for. It is the responsibility of the Organization / AIA to send e-booklet links to all attendees.  All attendees must have MBA Booklet(s) for each session if available, printed off or on their lap tops, computers, …  for each session they attend.                               
5.    Organization / AIA to provide quiet, enclosed conference space (4 solid walls – not partition walls),  at no obligation or charge to MBA for all sessions registered for.      
6.    Travel, Lodging, Rental Car, Parking, Shuttle, Food Expenses, … . to be compensated by;  Organization / AIA.     Travel  = Air, Ground, Water and any other form of  transportation,  Hotel = $150 – $200/night,   Rental Car = 65/day,  Food = $75/day             
7.    Any seminar food and beverages will be provided by the Organization / AIA (not MBA)                                                            
8.    Multiple seminars must be ordered and paid for at the same time for discount.                                                                           
9.   Audio Recording is allowed in any session by attendees however Video/Visual Recording & Streaming  are not allowed.                            
10.  Expenses to be adjusted on a case by case basis (location, etc… ), and prepaid by   Organization / AIA  a minimum of 45 days prior to seminar session date(s).
"4.0"

ARE-NCARB EXAM  – SUGGESTED WEEKEND SEMINAR SERIES 
2 1/2 DAY  – PROPOSAL
see below
(Can be adjusted in any way by Organization/AIA with MBA)
4.0 VERSION
| | | | | | | | | | |
| --- | --- | --- | --- | --- | --- | --- | --- | --- | --- |
| CODE | SUBJECT | DAY | TIME | | | | | | |
| | ARE SERIES | | | | | | | | |
| A | BUILDING DESIGN & CONSTRUCTION SYSTEMS | FRI | 3PM-6PM | | | | | | |
| B | BUILDING SYSTEMS | FRI | 7PM-10PM | | | | | | |
| C | STRUCTURAL SYSTEMS | SAT | 9AM-12PM | | | | | | |
| D | PROGM'G. PLN'G. & PRACTICE | SAT | 1PM-4PM | | | | | | |
| E | CONSTR. DOCS. & SEVICES | SAT | 5PM-8PM | | | | | | |
| F | SITE PLN'G. & DESIGN | SUN | 9AM-12PM | | | | | | |
| G | SCHEMATIC DESIGN | SUN | 1PM-4PM | | | | | | |
| | | | | | | | | | |
"5.0"

ARE-NCARB EXAM  – SUGGESTED WEEKEND SEMINAR SERIES 
2  DAY  – WEEKEND PROPOSAL
see below
(Can be adjusted in any way by Organization/AIA with MBA)
 

| SUBJECT | DAY | TIME | | |
| --- | --- | --- | --- | --- |
| 1  Practice Management | Saturday | 9am – 12pm | | |
| 2  Project Management | Saturday | 1pm – 4pm | | |
| 3  Programming & Analysis | Saturday |  5pm- 8pm | | |
| 4  Project Planning & Design | Sunday | 9am – 12pm | | |
| SUBJECT | DAY | TIME | | |
| --- | --- | --- | --- | --- |
| 5  Project Development & Documentation | Sunday | 1pm – 4pm | | |
| 6  Construction & Evaluation | Sunday | 5pm – 8pm | | |
| | | | | |
| | | | | |
"5.0"

– ARE-NCARB  & CSE EXAMS – SUGGESTED 3 DAY SEMINAR SERIES
3 DAY  – PROPOSAL
see below
(Can be adjusted in any way by Organization/AIA with MBA)
CODE

SUBJECT

DAY

TIME

ARE SERIES

1

PRACTICE MANAGEMENT

FRI

9AM – 12PM

2

PROJECT MANAGEMENT

FRI

1PM – 4PM

3

PROGRAMMING AND ANALYSIS

FRI

5PM – 8PM

CSE SERIES

9.CL

CATEGORY LECTURE

SAT

9AM-12PM

9.J

OVERVIEW SEMINAR

SAT

1PM – 4PM

9.M

MOCK WRITTEN EXAM & CRITIQUES

SAT

5PM – 8PM

 ARE SERIES (con't)
 4
PROJECT PLANNING & DESIGN
SUN
9AM – 12PM

5

PROJECT DEVELOPMENT & DOCUMENTATION

SUN

1PM – 4PM

6

CONSTRUCTION & EVALUATION

SUN

5PM – 8PM
"4.0"

–  ARE-NCARB  & CSE EXAMS – SUGGESTED 3 DAY SEMINAR SERIES
3 DAY  – PROPOSAL
see below
(Can be adjusted in any way by Organization/AIA with MBA)
CODE

SUBJECT

DAY

TIME

ARE SERIES

D

PROGM'G. PLN'G. & PRACTICE

FRI

8AM-10:30AM

A

BLDG DESIGN & CONSTR SYSTEMS

FRI

10:30AM-12:30PM

E

CONSTR DOCS & SERVICES

FRI

1PM-3:30PM

B

BUILDING SYSTEMS

FRI

3:30PM-6PM

C

STRUCTURAL SYSTEMS

SUN

9AM-12PM

F

SITE PLN'G. & DESIGN

SUN

1PM-4PM

G

SCHEMATIC DESIGN (w/ Critiques to follow)

SUN

4PM-6PM

CSE SERIES

9.CL

CATEGORY LECTURE

FRI

6:30PM-9:30PM

9.J

OVERVIEW SEMINAR

SAT

9AM-12PM

9.M

MOCK WRITTEN EXAM & CRITIQUES

SAT

1PM-5PM

PROFESSIONAL & ARE-NCARB & CSE EXAMS – SUGGESTED 5 DAY SEMINAR SERIES

 
5 DAY  – PROPOSAL (with ARE & CSE)See above for ARE & CSE Schedule – FRI & SAT
see below(Can be adjusted in any way by         Organization / AIA with MBA)
CODE

SUBJECT

DAY

TIME

K

BUILDING CODES

WED

9AM-11AM

L

PROJECT MANAGEMENT      

(Start to Finish)

WED

11AM-1PM

M

COMMUNICATION & DOCUMENTATION

WED

2PM-4PM

N

CONTROLLING CONSTRUCTION COST

WED

4PM-6PM

O

ARCH DOCS (DESIGN THRU CONSTRUCTION)

WED

7PM-9PM

P

CONTRACT ADMINISTRATION

THURS

9AM-11AM

Q

TIME MGM'T. & GOAL SETTING

THURS

11AM-1PM

R

PROJECT FILING SYSTEMS

THURS

2PM-4PM

S

ARCHITECTURAL OVERVIEW

THURS

4PM-6PM

T

ARCHITECTS AT RISK (MINIMIZE LIABILITY)

THURS

7PM-9PM

 SEE ARE & CSE SCHEDULE ABOVE FOR FRIDAY, SATURDAY & SUNDAY
=======================
REGISTRATION FOR ARE – CSE – PROFESSIONAL SEMINARS
========================================================================
==========================================================================
==========================================================================
==========================================================================