P.O. Box 154 Blue Jay, CA. 92317
O# (949) 208 – 2979 or (909) 689 – 6286
Talk live if you have any questions (9am – 5pm – Pacific Time)
E-MAIL: mboardway@mba-architectural.com
URL: www.mba-architectural.com
Skype Handle: m.boardway
==========
================
==========
Theme Parks, Spiritual Centers, Churches, …
==========
================
==========

Architectural Exams & Professional Services
Seminars, Workshops, Tele-Seminars, Tutoring,
Materials, Consultation, ….
==========
================
==========
Architectural Energy Assessments
Walk through assessments & recommendations for a savings for up to a
1,000,000.00 or more per year (Theme Parks, School Campus, Large Corporations) (Professor Boardway help coordinate with the start up of California Energy Commission in 1978)
==========
================
==========
(Removing the Physical & Mental Blocks; Exams, Profession, …)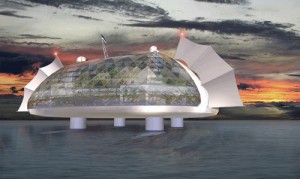 More than 35 years of Architectural Experience!!

MBA meetups reflecting cutting edge; Technology, Design, and so much more. Inviting all Architects, Designers, Engineers, Developers, Owners, Realtors, Construction Managers, Contractors, Lay People… . These sessions (Ordered Live or Recorded) are presented by Professor Boardway, a licensed Architect with over 35 years of experience. Presented in a fun interactive environment. Please join us and see what is in store for us in the next decade and beyond.
==========
====================
==========
LIVE MEETUP SESSIONS




IN-PERSON
MBA Meetup – Schedule
LOCATION –
Southern California – Orange County, Inland Empire or Los Angeles area
Northern California – San Francisco (Bay area), or Oakland
Specific Location to be announced 2 weeks prior to session
Number of Attendance is limited
(Architects, Designers, Developers, Construction Managers, General Contractors, Realtors, …)
Cost: (includes MBA Handout)
1 Session = $125.00/ea
2 – 6 Sessions = $115.00/ea
7+ Sessions = $105.00/ea
DATE LOCATION TIME SUBJECT
1/18/17 So. Cal. 6:30pm – 9:30pm ARCHITECTURE FOR THE NEXT DECADE 1/25/17 No. Cal.
3/22/17 So. Cal. 6:30pm – 9:30pm HOW TO ATTRACT HEALTHY CLIENTS & PRJTS 3/29/17 No. Cal.
4/26/17 So. Cal. 6:30pm – 9:30pm VIBRATIONAL – GREEN ARCHITECTURE SOUND, LIGHT, SMELL – VIBRATION IN ARCH.
5/25/17 So. Cal. 6:30pm – 9:30pm HOW TO KEEP A PROJECT PROFITABLE
6/20/17 So. Cal. 6:30pm – 9:30pm SACRED GEOMETRY IN ARCHITECTURE (Is it really sacred?)
8/22/17 So. Cal. 6:30pm – 9:30pm ARCHITECTURAL THEORY VERSUS REALITY
9/13/17 So. Cal. 6:30pm – 9:30pm DO ARCHITECTS REALLY HAVE DESIGN SAY SO? 9/20/17 No. Cal.
10/25/17 So. Cal. 6:30pm – 9:30pm PSYCHOLOGY & HEALING WITH ARCHITECTURE
11/21/17 So. Cal. 6:30pm – 9:30pm NON-ARCHITECTS PRACTICING ARCHITECTURE
12/20/17 So. Cal. 6:30pm – 9:30pm HOLIDAYS & ARCHITECTURE
ADDITIONAL SUBJECTS FOR 2017 TO FOLLOW
Healing Buildings & Building Healing (Sound, Light, Smells, Textures, Spaces & Shapes, Oils, Crystals, ….)
GreenHouses & Seeds (Let's plant our own Healthy Food – Fruits, Vegetables – Organics, …)
Let's Take Back the Knowledge/Energy of Architecture – The Power of a Building
Are you open or still on the "Architectural Karmic Hamster Wheel" ? (Block Darth Vader Buildings)
Water Wells & Cisterns (Water is Gold)- Don't get cocky just because it is raining & snowing a lot
Crystal Cities (Why wait for the future, lets do it now. (Tomorrows Thinking Today – TTT)
Are the Agencies the Blame for Inappropriate Development? (Not the Developer)
==========
=====================
============
NEW ENERGIES IN ARCHITECTURE (For the Young & Older)
FEATURING PROFESSOR BOARDWAY ON TALK RADIO
Search for – 7th Wave – Saturn 3 Lightflyers Presents Journey with the New Children, Teens and Adults
==========
=====================
============
LIVE MEETUP SESSIONS
IN-PERSON

ATTENDEES TO E-MAIL MBA THE SPECIFIC INDIVIDUAL
SESSION(S) YOU REGISTERED FOR – (see above)
==================================================================
==================================================================
=================================================================
==================================================================
AUDIO RECORDINGS of MEETUP SESSIONS

ATTENDEES TO E-MAIL MBA SPECIFIC INDIVIDUAL RECORDING
SESSION(S) REGISTERED FOR –

(see above)
===============================================================
=============================================================
==============================================================
==============================================================

MBA ARCHFLYER

================================
=======================================================
http://www.mba-architectural.com/remove-the-blocks-relaxation-stress-release/